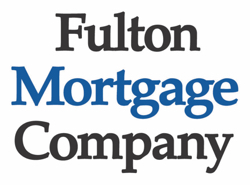 Fulton Mortgage Company
, a division of The Columbia Bank, recently introduced the HomeReady® Mortgage Plus Program to make home ownership more accessible for homebuyers in the Washington metropolitan area.
The HomeReady® Mortgage Plus Program is a smart and affordable alternative to an FHA, or conventional loan, because it requires no Private Mortgage Insurance (PMI). Other lenders may offer similar programs, but they usually require mortgage insurance or lender-paid mortgage insurance, which adds to a buyer's cost.
This flexible new program can provide up to 97% financing on loan amounts up to $453,100 and 95% financing on loan amounts up to $679,650. Plus, you don't need to be a first-time homebuyer and co-borrowers on a HomeReady Mortgage Plus Program are not required to live in the home, so relatives and other individuals may assist with your home purchase.
The HomeReady Mortgage Plus Program features:
97% Financing to $453,1001
95% Financing to $679,6501
3% to 5% down payment
Purchases and/or rate and term refinances for up to 97% of the property's appraised value
30 year fixed terms
Loan to value up to 105% in combination with a down payment assistance program
Seller contributions allowed up to 3% of the purchase price of the home
Homebuyer Education is required2
The HomeReady Mortgage Plus Program is available to applicants with incomes below 100% of the area median income or maximum income of $110,300, unless the property is located in an underserved census tract then the income restriction is waived
For more information, contact Noel Shepherd, NMLS #: 313280 at 202.642.4305 or nshepherd@fultonmortgagecompany.com.